Listed property company Quintain has agreed a deal that will see it create a new private rented sector business, with a further phase of development at its Wembley regeneration site.
A new phase of building at the site, alongside Wembley Arena, will include 143 apartments for long term private rental by Quintain. The flats are part of a larger 475 apartment phase in seven buildings, that are to be constructed in partnership with investor Keystone Developers.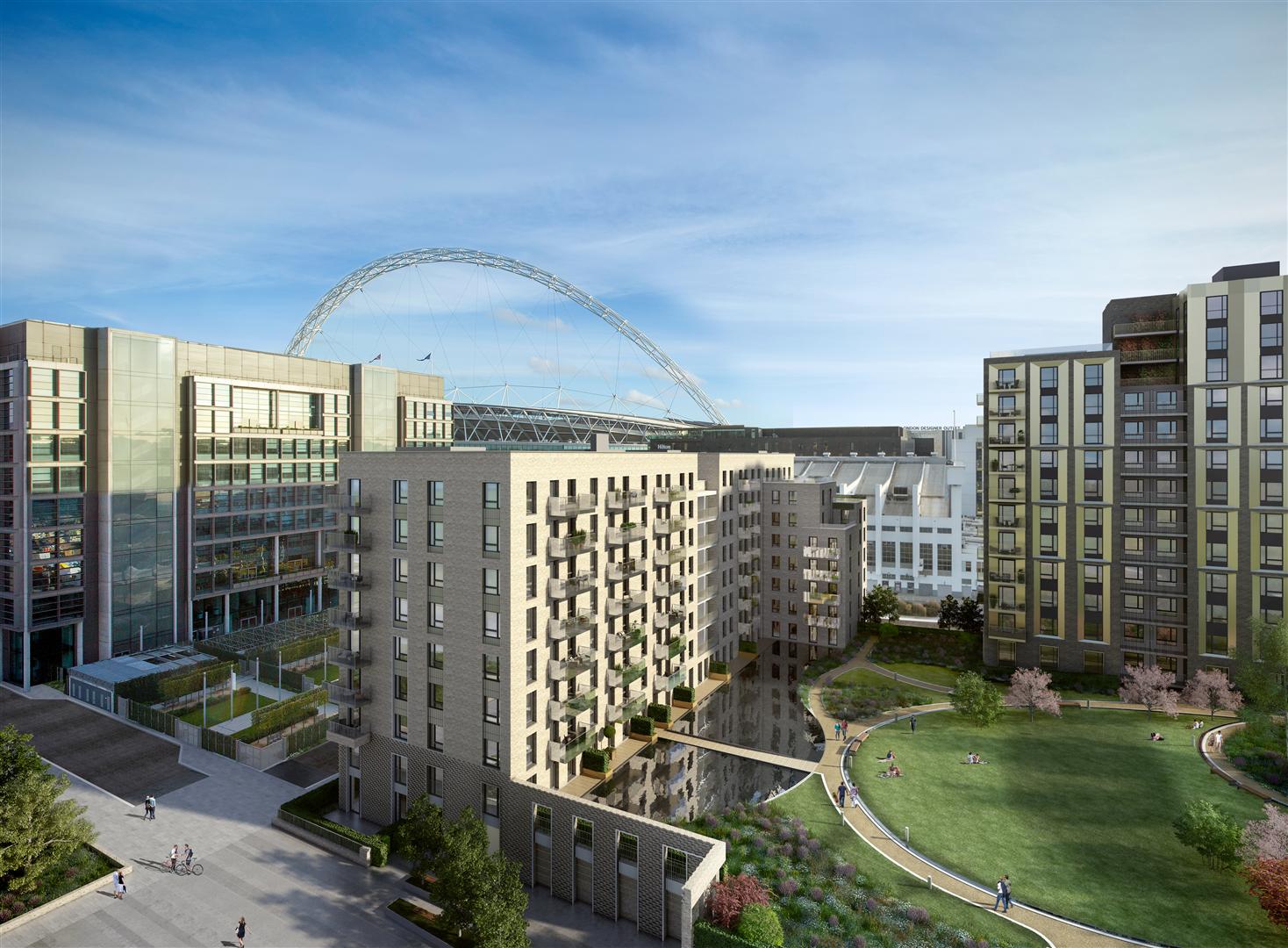 The 50:50 joint venture will see Keystone invest alongside Quintain to build the properties. It has not been made clear whether the remainder of the apartments will be offered for sale or retained by Keystone, though previous phases have included significant parcels of flats for sale. With Keystone involved, Quintain will be able to build and complete faster than if it had to rely on its own financial resources.
Quintain, which owns substantial sites around the Wembley soccer stadium, has been developing the land in managed phases. It already has a lettings business, which was set up in 2008 and manages 150 properties on the site for other landlords.
The company says it expects "a new, strong income stream to be generated for the Group fro this PRS business". It will buy the two blocks of PRS flats out of the joint venture, and expects the apartments to be available for rent in 2016.
"This joint venture unlocks value for shareholders from our largest London asset, paving the way for the delivery of more homes at Wembley into a supply-constrained London housing market," said Quintain chief executive Maxwell James.
Keystone already worked with Quintain at Wembley, acquiring a student accommodation in 2011, which was built in an earlier phase of the development. "We are delighted to join forces with Quintain once again," said Keystone group chairman Giorgio Laurenti, "and are pleased to continue investing in Wembley as the area regenerates into an increasingly vibrant location."