Office developer Canary Wharf Group is reinventing itself as a residential developer and landlord, in a recognition that the returns from homes are now more attractive than for offices.
The group's new Wood Wharf project, to the east of the main Canary Wharf office district, will contain 3,100 homes in a new mixed use project. And a considerable number of those homes will be retained by the group for open market rental.
"The reason to go into residential is that we have never done it before, and maybe we missed a trick," chief Sir George Iacobescu commented recently. "What has happened is that the value of residential has now crossed the value of office."
Previous residential developments on the Isle of Dogs, close to the centre of Canary Wharf, have to date been carried out by independent third party residential developers, such as Ballymore. While these companies have not gone away, their ability to develop sector-leading projects has been compromised by the recession and a new harsher development funding environment.
Canary Wharf Group is promising the provision of "high quality, not high price" rental apartments. "Nobody is doing top quality for rental," Iacobescu told Property Week. The developer will also be looking to build a sense of community convinced that people who put down roots are more likely to renew the lease on their flat. As a result, there will be careful management of the local retail mix, and a programme of events to amuse the locals as well as encourage visitors.
Local authority Tower Hamlets has recently granted permission for the Wood Wharf project, which will total 4.9m sq ft of space in 30 new buildings. More than half of the new space will be residential, and alongside market housing, there will be affordable homes, managed by local housing associations, within the project boundaries, further encouraging a mixed neighbourhood. A new school is promised, along with around 100 high street shops, cafes and restaurants.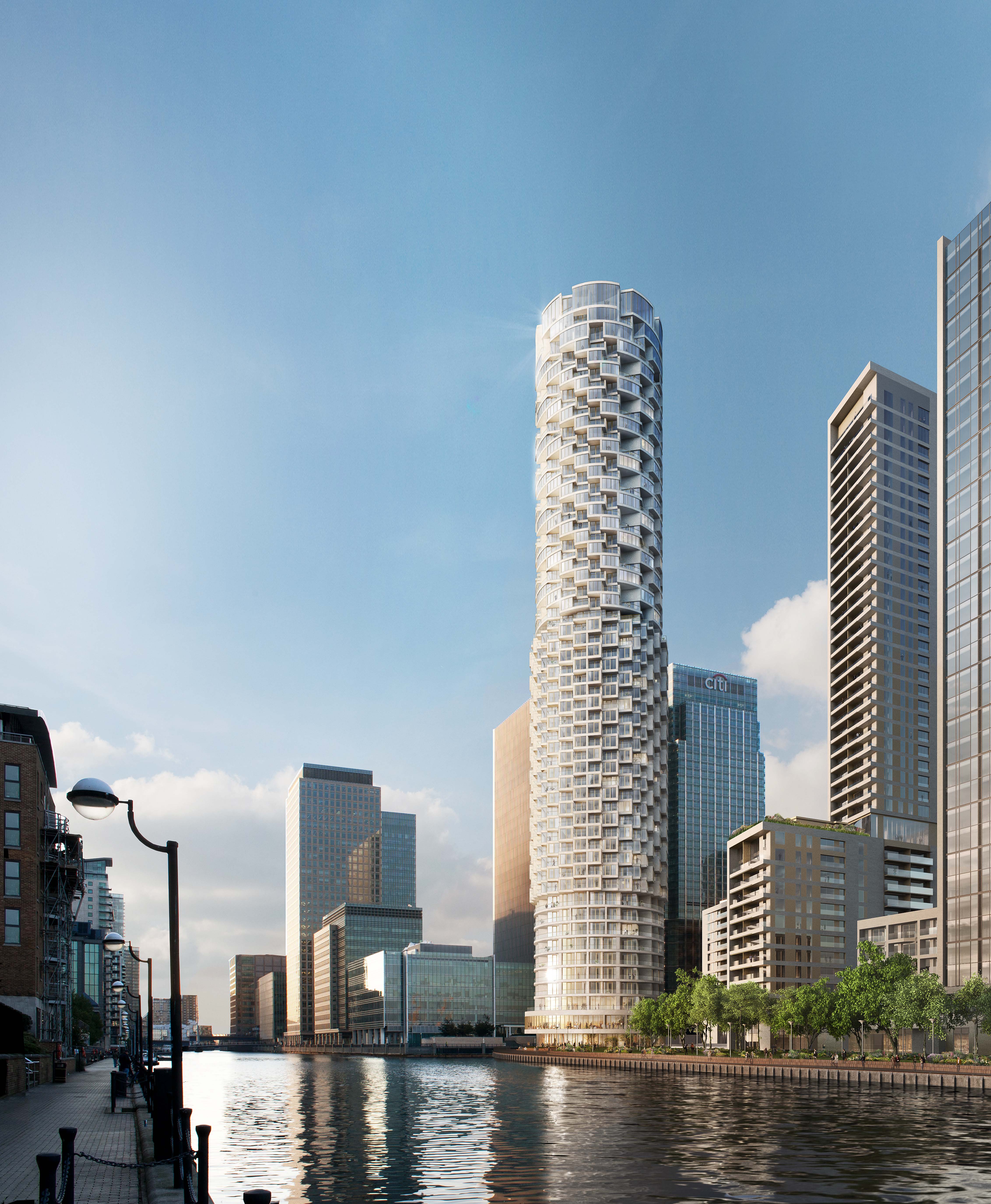 Wood Wharf will also include a range of business space, designed in a variety of forms. In contrast with Canary Wharf, which was originally built to house expanding financial services companies and has now broadened to a wider range of corporate occupiers, Wood Wharf intends to primarily set out to satisfy the space needs of companies in the creative media, technology and telecoms sectors. It is estimated that around 17,000 people will work in Wood Wharf, with up to 3,500 jobs going to local residents.
The developers have promised to complete the first phase of Wood Wharf by 2018, in time for residents to benefit from the arrival of the first Crossrail trains linking Canary Wharf to central and west London.